How is everything shipped?
At Firenze flower studio you can buy your flowers or plants quickly, easily and securely online. There are many advantages to buying our products online:
Just order your flowers or plants when it suits you and have them delivered to your home (*).

If you choose to buy flowers or plants online, you do not have to take opening hours into account and you can view flowers or plants in peace.

At Firenze flower studio we do our utmost to be able to offer our flowers or plants for a very high quality price.
Of course, we also take the greatest possible care in packaging and transporting our flowers and plants. All our flowers and plants come 100% fresh from the grower and are then carefully packed for shipment. The flowers or plants are watered and protected for transport in special shipping boxes. They are so well packed that they could even be shipped upside down. The environment has also been considered; the shipping boxes are made of FSC paper/cardboard and bear the FSC logo.
Flowers and plants are fragile products, but thanks to this way of shipping we get a lot of positive reactions. We deliver everywhere. You will receive a Track & Trace code from us, so that you know exactly when your ordered flowers or plants will arrive.
We ship every day except Sunday and orders placed on Saturday or Sunday will be processed on Monday. Have your flowers or plants delivered to the front door or even indoors at the right place: it doesn't get much easier! Do you have any questions or do you want to know more about ordering flowers and plants online? Please contact us.
We are happy to help you! So get rid of your doubts and order your flowers or plants online at Firenze Bloemenatelier now!
An environmentally friendly and innovative flower packaging.

Flower packaging made from renewable resources and fully compostable.

Keep flowers beautiful without a bucket or vase for transport.

Keep water for 2 to 5 days.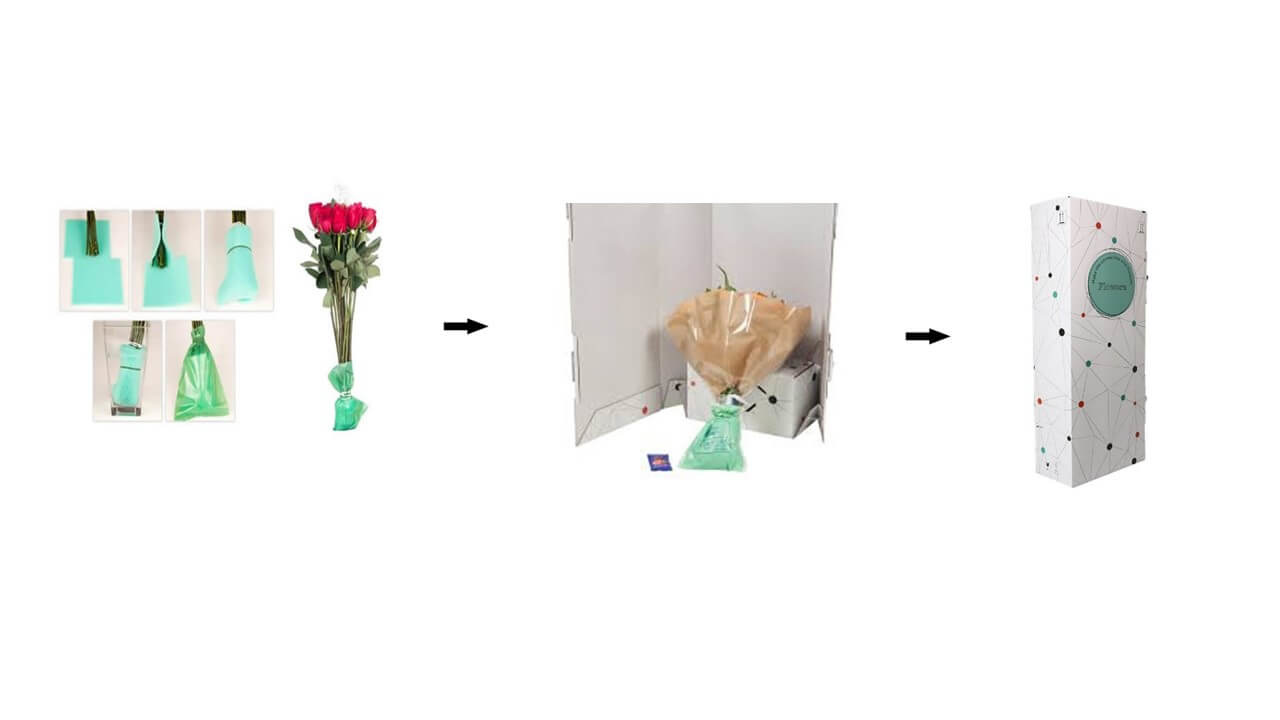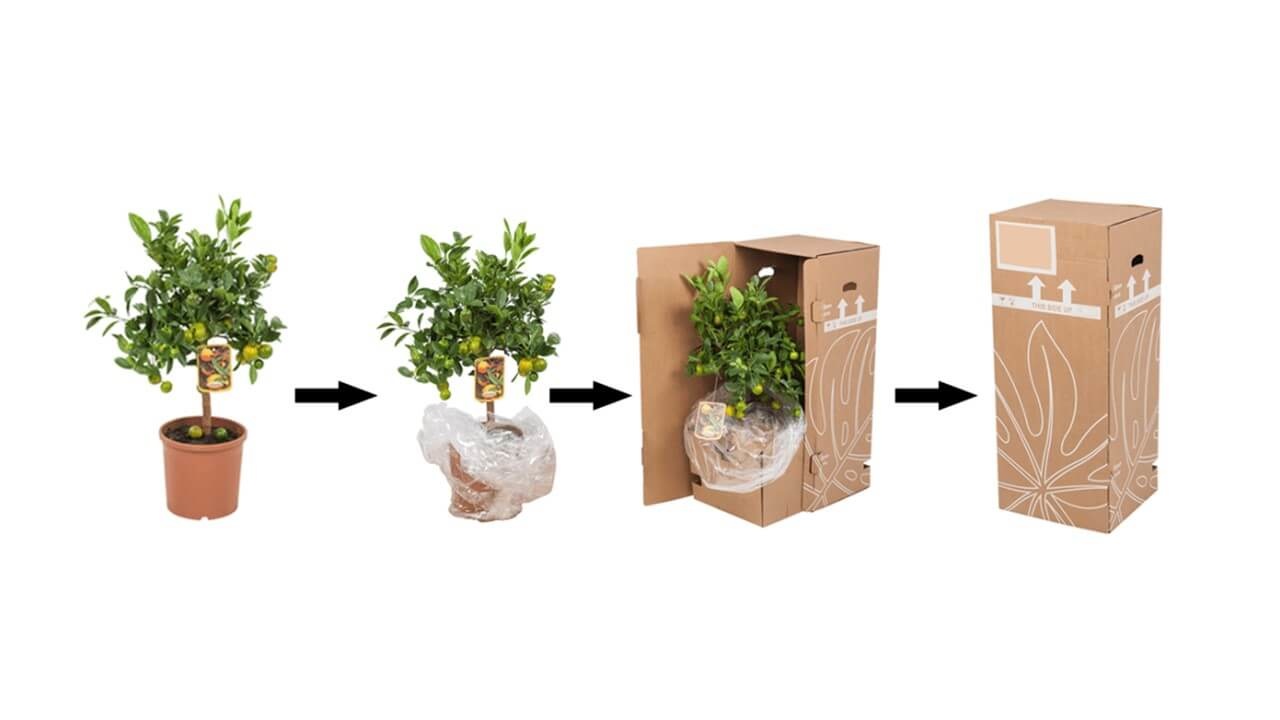 (*) our main working area (Same day delivery):
Brecht/Sint-job-in-'t-goor/Sint-leenaarts/Wuustwezel/Gooreind/Loenhout/Brasschaat/Ekeren
/Kapellen(Antwerpen)/Kalmthout/Essen/Hoevenen/Stabroek/
Berendrecht/
Zandvliet/Lillo
NL: Ossendrecht/Hoogerheide/Woensdrecht/Putte/Huijbergen.
Outside our working area it can take 2 to 3 days.